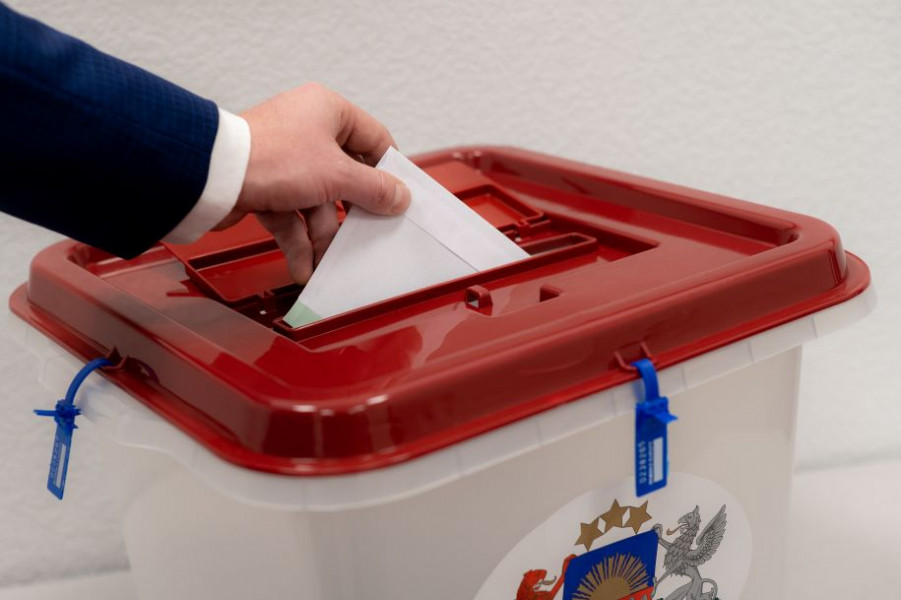 In view of the upcoming 14th Parliamentary elections, Latvian State Security Service (VDD) is implementing the necessary measures in order to timely identify and prevent unlawful efforts to influence the course or results of the elections. VDD calls on public to inform about suspicious activities related to the elections once having noticed them.
Currently VDD does not hold information on direct and systematic information influence activities or other attempts of foreign countries with the purpose to influence the free choice of voters and election results, nor does VDD hold any information on the so-called vote buying cases or preparation to such activities in Latvia.
VDD reminds that deliberate unlawful activities aimed at hindering the exercise of right to vote including the so-called vote buying are subject to criminal liability. The conduct is to be considered unlawful if the exercise of right to vote is hindered by violence, fraud, threats, bribery or any other illegal ways. Likewise, the Criminal Law stipulates liability for deliberate miscounting of votes and deliberate breach of secret ballot carried out by a state official or a member of the election commission.
VDD calls on public to report cases where one has been offered financial remuneration, other material or non-material benefits or the free choice has been influenced otherwise in order to vote for a particular political party or candidate. VDD calls to report cases where there are suspicions on breaches in the polling stations, e.g., knowingly miscounting the votes in favor of a political party or candidate.
Information about possible violations or preparations for them can be provided to VDD over phone +371 6720 8964 (available 24/7), via email dd(abols)vdd.gov.lv or "Twitter" account @Valsts_drosiba.
During the pre-election period persons who have information at their disposal about possible plans and preparations to illegally influence the course or results of the elections are called to contact VDD. Moreover, VDD calls on witnesses of a possible breach on the day of the elections to record precise details of the breach to the best possible extent, registering it by photo, video or audio means. VDD guarantees the confidentiality of the source.
Public is invited to inform State Police (phone 110) about unauthorized campaigning in the urban environment on the day of the election or the day before the election, which manifests itself as, for example, distribution of flyers praising a political force or candidate for deputy, campaigning at polling stations, as well as pre-election advertisements that have not been removed in time. VDD also calls on public to contact State Police if they observe violations of public order in the polling stations or in their vicinity.
VDD invites public to report to the Corruption Prevention and Combating Bureau (KNAB) about covert pre-election campaigning placed on the Internet, in public places or in press publications, i.e. political advertising without a specified payer, as well as about the use of administrative resources of state and local government institutions in campaigning. Information to KNAB can be provided by calling 80002070, via the mobile application "Ziņo KNAB" or e-mail address knab(abols)knab.gov.lv.
Should you acquire information about possible violations of personal data protection during the elections, please report to Data State Inspectorate by e-mail pasts(abols)dvi.gov.lv or by calling 67686031.
VDD is the counterintelligence and internal security service of Latvia whose activities are aimed at identifying and preventing possible threats to Latvia's national security. VDD's main competences are counterintelligence, protection of state secrets, protection of constitutional order, economic security, counterterrorism, protection of dignitaries and pre-trial investigation.

Information prepared by VDD
Illustrative photo, VDD