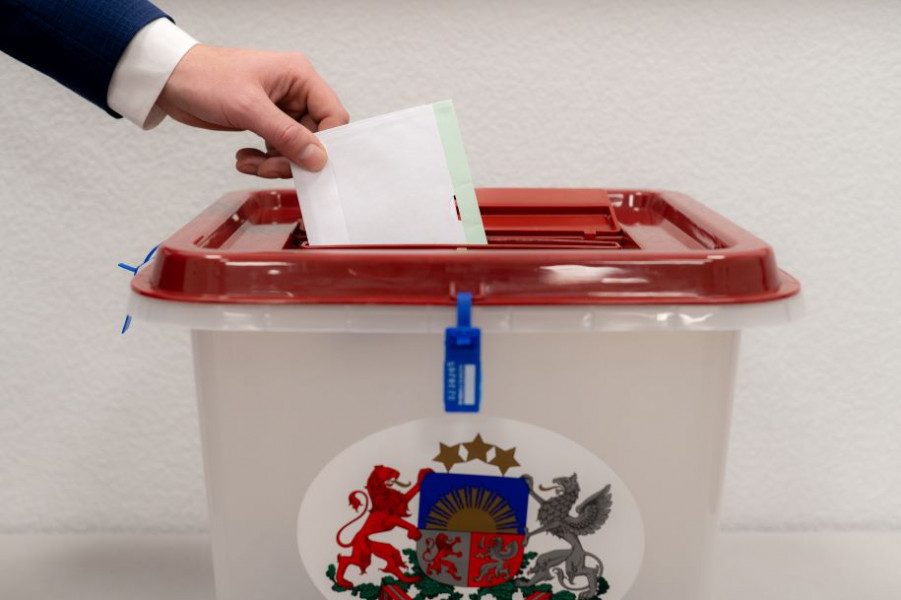 In view of the upcoming municipal elections, Latvian State Security Service (hereinafter – VDD) is implementing the necessary measures in order to timely identify and prevent unlawful efforts to influence the course or results of the elections.
VDD is responsible for identifying and decreasing both foreign and domestic threats to democratic and fair elections. At the moment VDD has not obtained information about direct and systematic foreign efforts to influence the course of municipal elections in Latvia.
VDD recalls that deliberate unlawful activities aimed at hindering the exercise of right to vote or to be elected are subject to criminal liability. The conduct is to be considered unlawful if the exercise of right to vote is hindered by violence, fraud, threats, bribery or any other illegal ways. Likewise, the Criminal Law stipulates liability for deliberate misrecording of votes and deliberate breach of secret ballot
VDD calls upon all residents to provide information about the vote buying cases, including offering other tangible or intangible benefits in exchange for a vote, or any other cases of influencing the freedom of choice. Likewise VDD calls to inform about the cases of deliberate misrecording of votes in favor of any political party or candidate or about the breaches of secret ballot. We encourage to provide as precise details as possible about the particular cases and, if possible, to record the breach in a photo, video or audio format. In order to contact VDD, please call +37167208964 or write an e-mail to dd(abols)vdd.gov.lv (available 24/7). VDD guarantees the confidentiality of the information source.
During the elections, the State Police and Municipal Police will monitor whether there are any illegal agitations in the cities. Should you establish the breach of election silence on the election day or the day before the elections, like distribution of leaflets and agitation posters or promoting a political party, alliance of political parties or candidates next to the polling stations, do not hesitate to refer to the State Police (phone number 110) or to the local Municipal Police. Likewise, we call upon all residents to inform the State Police or Municipal Police about the breaches of public order at the polling stations or their vicinity.
In case of suspicions about paid covert electioneering or the use of administrative resources for the pre-election agitations please refer to the Corruption Prevention and Combating Bureau (phone number 80002070 or mobile application "Ziņo KNAB").

Information prepared by VDD
Illustrative photo, VDD