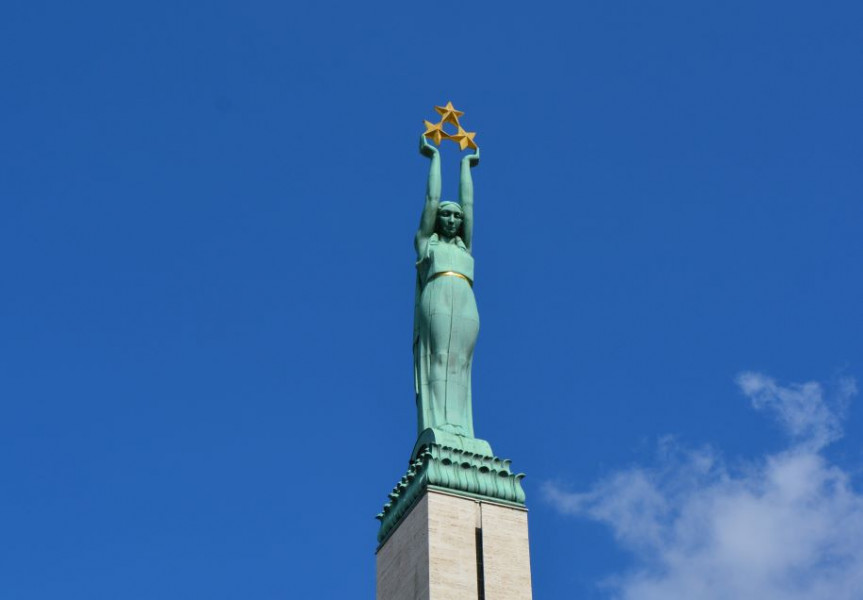 Since the beginning of Russia's invasion of Ukraine, VDD in cooperation with other institutions has increased its work intensity in order to identify persons connected to Russia who could pose a threat to the national security of Latvia. Up till now, following VDD recommendations 209 risk persons have been denied stay in Latvia.
VDD pays increased attention not only to Russian nationals, but also to the citizens of its closest ally Belarus and other foreigners who are connected to Russia. By identifying risk persons, VDD in cooperation with other institutions implement various measures to prevent potential threats: inclusion of persons in the so-called blacklist, or the list of foreigners who are prohibited from entering the Republic of Latvia; denying entry into Latvia, by stopping persons at the State's Eastern border; refusal or revocation of visas and residence permits; preventive talks etc.
Since the beginning of Russia's armed forces invasion of Ukraine on February 24 this year, the Minister of the Interior of Latvia following VDD recommendations included 106 foreigners in the so-called blacklist. 48 blacklisted persons are citizens of Russia, 11 are citizens of Belarus and other 47 – citizens of other states. The information at the disposal of VDD indicated their possible engagement in intelligence gathering and provision of support in attaining Russia's foreign policy interests. Those among the blacklisted foreigners have expressed their support for Russia's aggressive war against Ukraine. In cases where persons were in the territory of Latvia at the time of inclusion in the list, the State Border Guard carried out their forced deportation from the country.
Taking into account the geopolitical situation, VDD in cooperation with the State Border Guard continues carrying out enhanced control of foreigners entering Latvia from the State's Eastern border. Up till now based on the threats to Latvia's national security identified by VDD, altogether 103 persons have been denied entry into Latvia at the Eastern border crossing points. 68 of those denied entry into Latvia were citizens of Russia, 16 were citizens of Belarus, while the remaining 19 were citizens of other countries who support Russia's aggression against Ukraine or have carried out activities attaining Russia's interests.
VDD is the counterintelligence and internal security service of Latvia whose activities are aimed at identifying and preventing possible threats to Latvia's national security. VDD's main competences are counterintelligence, protection of state secrets, protection of constitutional order, economic security, counterterrorism, protection of dignitaries and pre-trial investigation.

Information prepared by VDD
Photo: VDD