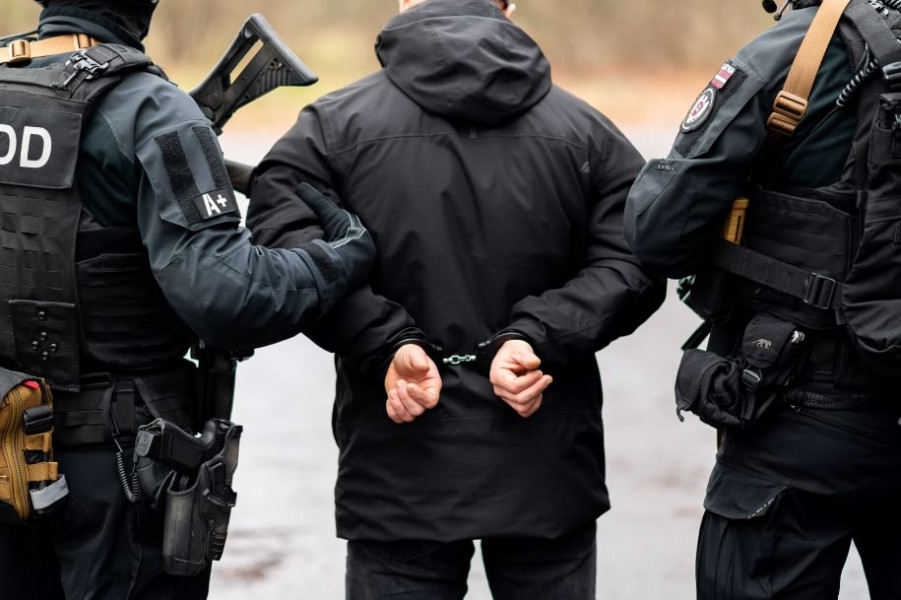 On 4 January 2023 VDD detained a supporter of Russia, whose online activities in VDD's assessment have protractedly been aimed at triggering hatred against Latvians and Ukrainians as well as acquitting and glorifying Russia's war against Ukraine.
On 4 January VDD carried out court-sanctioned criminal proceedings on a site connected to the person during which several data mediums were seized.
The criminal case against this person were initiated by VDD on 2 January 2023 pursuant to Section 741 and Section 78 of the Criminal Law, e.g., for possible crime against peace and public acquittal and glorification of war crimes as well as for activities aimed at triggering ethnic hatred.
Information protractedly obtained by VDD shows that the person acted purposefully and systematically. VDD has identified several "TikTok" accounts that were created by the person, which were regularly updated with content by the supporter of Russia. In the video materials posted in these accounts as well as in the livestreams the person spread disinformation about developments in Latvia, expressed hatred against Latvians and Ukrainians as well as praised Russia's armed forces and Russia's war in Ukraine.
VDD applied the suspect status to the person. On 6 January the court applied security measure to the person – detention, at the same time it can be revoked if a bail of 3500 EUR is paid in one month.
Investigation in the criminal case is still ongoing and VDD will provide additional information regarding the investigation process according to the progress of the criminal case.
VDD recalls that no person is considered guilty until their guilt is proven in accordance to the law.

Information prepared by VDD
Illustrative photo, VDD