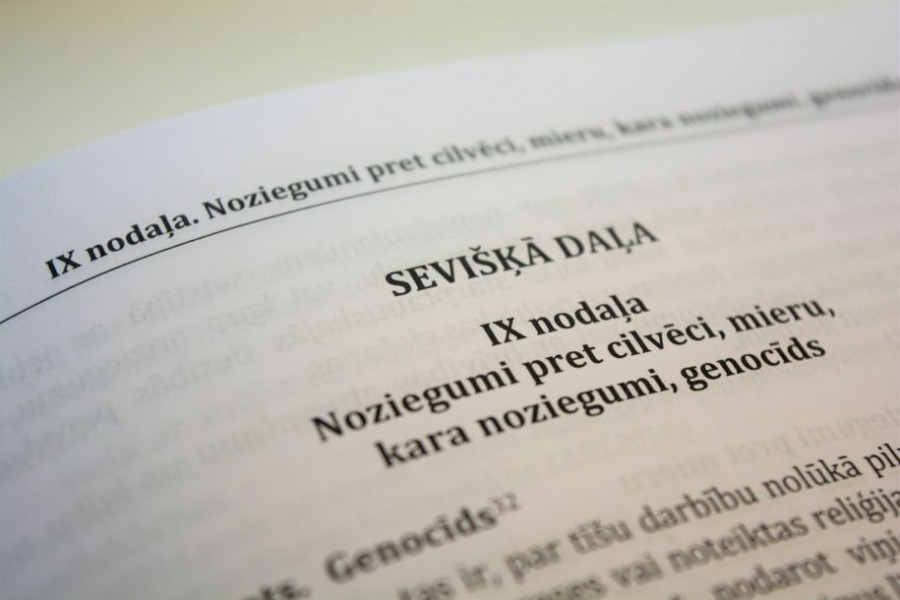 24 February will mark one year since Russia launched its war against Ukraine, therefore VDD pays increased attention to the activities of Russia's supporters. VDD warns – no activities to glorify the aggressor state Russia or its army will be tolerated in Latvia.
The current information at VDD's disposal does not indicate about any potential attempts or plans of pro-Kremlin individuals to hold events in support of aggressor state Russia on 23 or 24 February.
In previous years, VDD often observed activities glorifying Russia and its armed forces on 23 February, when the so-called soviet army day is celebrated in Russia. VDD stresses that considering the crimes committed by Russia's armed forces against the Ukrainian population and civil infrastructure, this year the glorification of Russia's occupation army can be subject to liability.
VDD recalls that the legislation of Latvia provides criminal liability for such public activities as public acquittal and glorification of genocide, crimes against humanity, crimes against peace and war crimes (Section 741 of the Criminal Law), invitation to genocide (Section 711 of the Criminal Law), invitation to war of aggression (Section 77 of the Criminal Law), acts directed towards triggering national, ethnic, racial or religious hatred or enmity (Section 78 of the Criminal Law) and invitation to take action against national independence, sovereignty or territorial integrity of the Republic of Latvia (Section 81 of the Criminal Law).
VDD is the counterintelligence and internal security service of Latvia whose activities are aimed at identifying and preventing possible threats to Latvia's national security. VDD's main competences are counterintelligence, protection of state secrets, protection of constitutional order, economic security, counterterrorism, protection of dignitaries and pre-trial investigation.

Information prepared by VDD
Photo: VDD