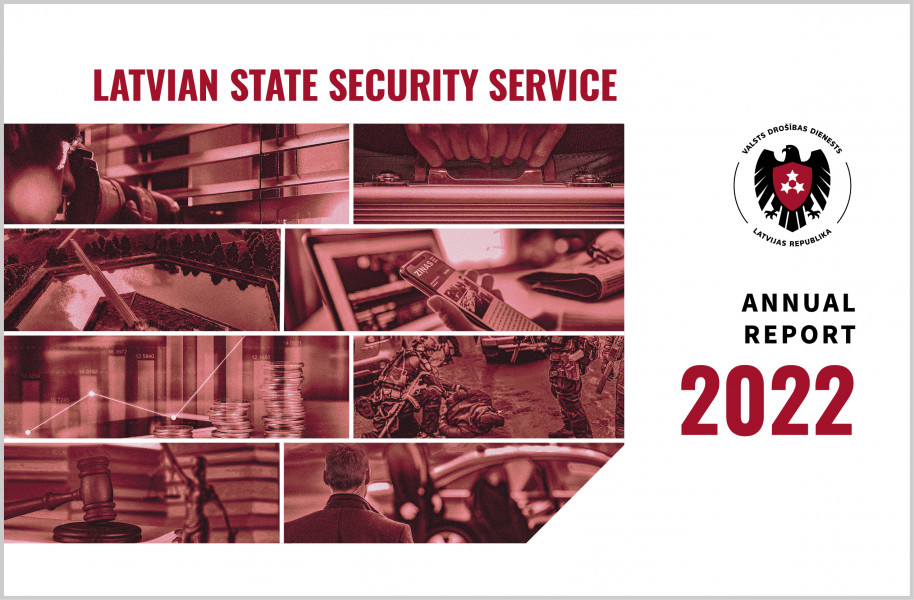 Latvian State Security Service (VDD) has prepared the Annual Report about its activities in 2022.
"The war in Ukraine has changed the global security architecture and has also had a lasting impact on Latvia's society. It has also introduced significant changes in the day-to-day operation of VDD, leading to expansion and intensification of countermeasures against the threat posed by the aggressor state Russia," the Director General of VDD Normunds Mežviets describes the year 2022 in the foreword of the report.
The Annual Report aims to inform society about VDD's work in 2022 and to provide VDD's assessment about significant developments in the areas within the Service's remit and their impact on Latvia's national security interests.
VDD Annual Report includes information about the main areas of activity of VDD: counterintelligence, protection of official secrets, protection of the constitutional order, security of the information space, economic security, counterterrorism, pre-trial investigation and dignitary protection.
Annual Report about VDD's activities in 2022 is available here.

Information prepared by VDD