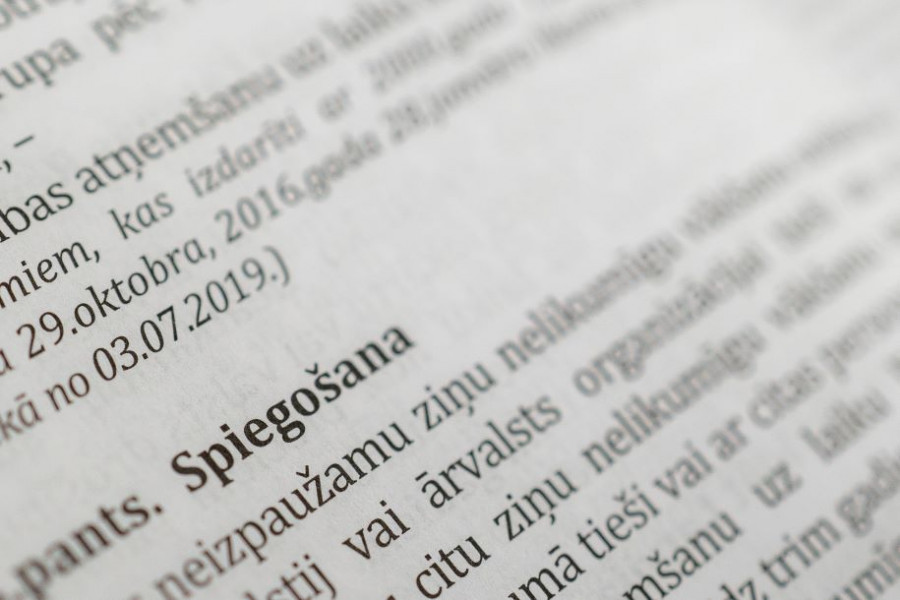 On 17 February 2020 VDD asked the Prosecution Office to initiate criminal prosecution against a Latvian citizen for attempting to recruit a VDD official for espionage on behalf of a Russian intelligence service.
VDD proposes to initiate criminal prosecution against the person pursuant to Section 85 Paragraph 2 of the Criminal Law (for a person who commits illegal collecting of an official secret or transferring thereof to a foreign state or foreign organisation, either directly or with the intermediation of another person).
On behalf of the Russian intelligence service the Latvian citizen sought to recruit a VDD official, who then would gather and transfer to a foreign intelligence service undisclosable information and information containing official secrets, which was available to the official in performance of the official duties and which could be used by the Russian intelligence service against the interests of the Republic of Latvia.
VDD initiated criminal proceedings against the person on 8 July 2019 and during the pre-trial investigation has obtained enough evidence to confirm the suspect's guilt in committing the incriminated criminal offence. VDD has referred the materials of the criminal case to the Prosecution Office in order to initiate criminal prosecution against the suspect.
Currently the applied security measure for the suspect is arrest. VDD refrains from further comments on this case.
VDD recalls that no person shall be considered guilty until the guilt of such person has been determined in accordance with the procedures laid down in respective law.

Information prepared by VDD
Illustrative photo, VDD