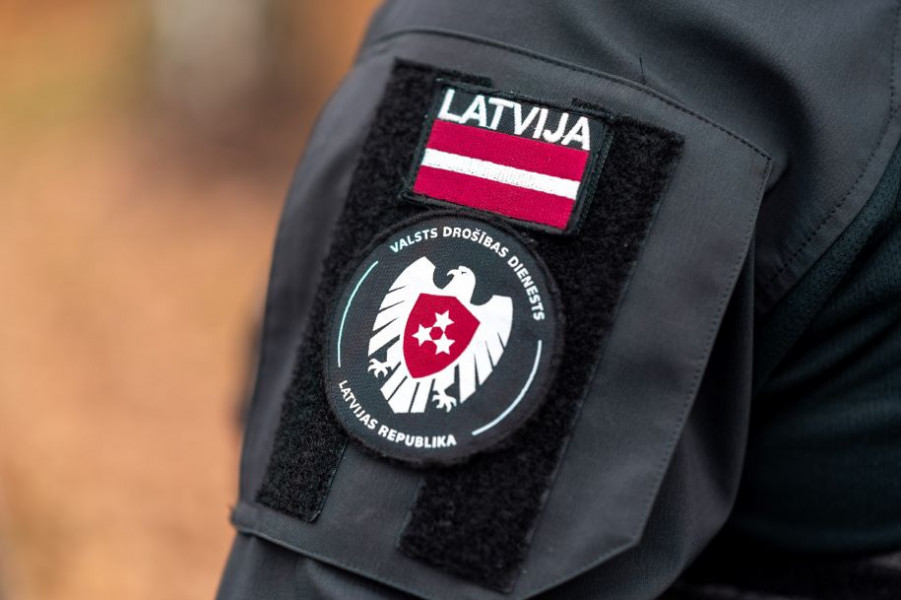 On 6 February 2023 VDD detained a pro-Kremlin activist who according to the information at the disposal of VDD is involved in activities aimed against Latvia's national security interests on the "Telegram" channel "Baltic anti-fascists"*.
In the criminal case initiated by VDD on 28 November 2022 the activist together with other Latvia's nationals currently living in Russia is suspected of providing assistance to the aggressor state – Russia – in activities directed against the Republic of Latvia by spreading systematic propaganda and influence measures on "Telegram".
The detained person is one of the administrators and moderators of the "Telegram" channel "Baltic anti-fascists". Since August 2022, the person lived in Russia, but recently arrived to Latvia.
VDD carried out court-sanctioned search at the person's place of residence, where different data mediums were obtained, the content of which will be evaluated in further investigation. The procedural status as well as the security measure for the detained person will be decided upon in near term.
On the "Telegram" channel "Baltic anti-fascists" VDD has detected different activities aimed against the national security interests of Latvia. On this channel Russia, its political regime, foreign policy and aggression against Ukraine are constantly glorified. Calls to carry out cyber-attacks against Latvia's government institutions and private companies are regularly posted in this channel. The followers of the channel are encouraged to gather information about the infrastructure in the territory of Latvia of the National Armed Forces of Latvia and NATO allied forces. In addition, the channel gathers information about Latvia's state officials and other public persons, who in their political and social activities turn against Russia's war in Ukraine. As stated on the channel, it is planned to transfer this information to intelligence and security services of Russia and other institutions, to implement various measures against these persons.
In the assessment of VDD, the main goal of these activities is to influence the public opinion and decision making process in Latvia in accordance with Russia's interests by applying psychological pressure against Latvia's officials and society.
As it was announced earlier, VDD initiated the criminal case in relation to anti-government activities on the "Telegram" channel "Baltic anti-fascists" and a few other similar channels pursuant to Section 811 of the Criminal Law, i.e., support to foreign country in activities against the Republic of Latvia.
VDD will provide additional information regarding the investigation process according to the progress of the criminal case.
VDD recalls that no person is considered guilty until their guilt is proven in accordance to the law.
VDD is the counterintelligence and internal security service of Latvia whose activities are aimed at identifying and preventing possible threats to Latvia's national security. VDD's main competences are counterintelligence, protection of state secrets, protection of constitutional order, economic security, counterterrorism, protection of dignitaries and pre-trial investigation.

Information prepared by VDD
Photo: VDD
* The name of the "Telegram" channel is translated from Russian language.