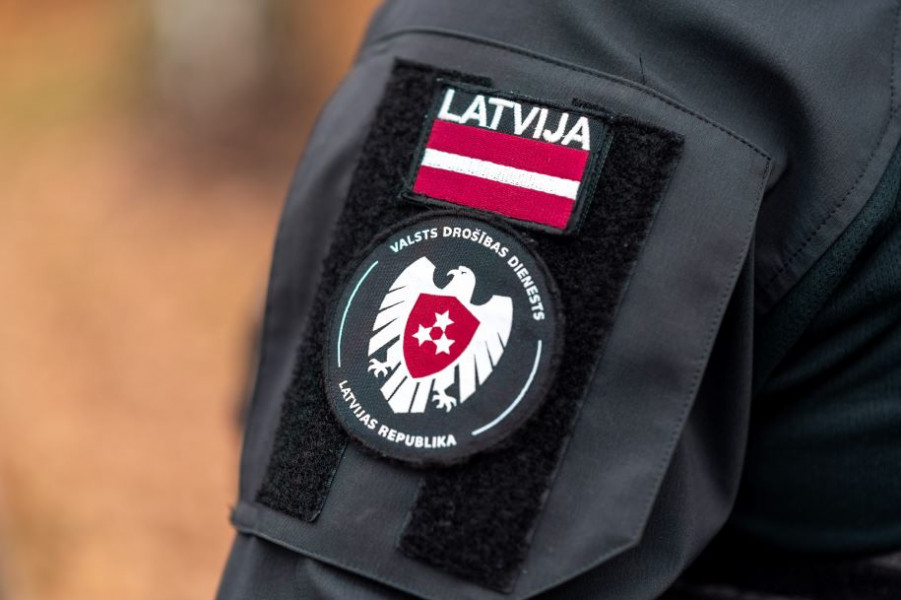 On 3 January 2023 VDD detained a citizen of Latvia on the grounds of suspicion of providing economic resources to a Kremlin propaganda resource, which is subjected to EU sanctions.
Detention was carried out within the criminal proceedings initiated by VDD pursuant to Section 84 Paragraph 1 of the Criminal Law, i.e., for possible violation of EU sanctions.
VDD has been following the activities of the detained Latvian citizen for a protracted period of time. The person is employed at one of the information resources of the agency "Rossiya Segodnya", which is under the Kremlin control and disseminates narratives in line with the Kremlin's interests, including regularly discrediting Latvia and its allies. After Russia's invasion in Ukraine this resource, that creates and disseminated Kremlin propaganda, has been blocked in the EU member states for acquitting Russia's military aggression against Ukraine as well as for activities aimed to destabilize the situation in other European countries.
The detained citizen of Latvia holds a leading position in this information resource, organizing and leading the process of content creation. For several years this person lived and worked in
Russia, but at the end of 2022 came to Latvia.
VDD recalls that it is forbidden to pass financial and economic resources, as well as to carry out work for the benefit of companies subjected to sanctions.
The person is recognised as a suspect and the security measure – detention – is applied.
Investigation in this criminal proceedings is still ongoing and VDD will provide additional information regarding the investigation process according to the progress of the criminal proceedings.
VDD recalls that on 16 January 2020 VDD initiated criminal proceedings against several persons, who created content for "Sputnik" and "Baltnews" (information resources of the agency "Rossiya Segodnya", which is owned by the Russian Federation) on the grounds of possible violation of international sanctions. Director General of "Rossiya Segodnya" – Dmitry Kiselev, is a person close to Vladimir Putin. EU has implemented sanctions against D.Kiselev for using information resources under his management to implement Russia's aggressive foreign policy, particularly – activities that support the undermining of the territorial integrity, sovereignty and independence of Ukraine. The pre-trial investigation in criminal proceedings initiated in 2020 has been concluded and on 24 September 2021 the case was referred to prosecutor's office for criminal prosecution against the content creators.
VDD notes that no person is considered guilty until their guilt is proven in accordance to the law.

Information prepared by VDD
Photo: VDD