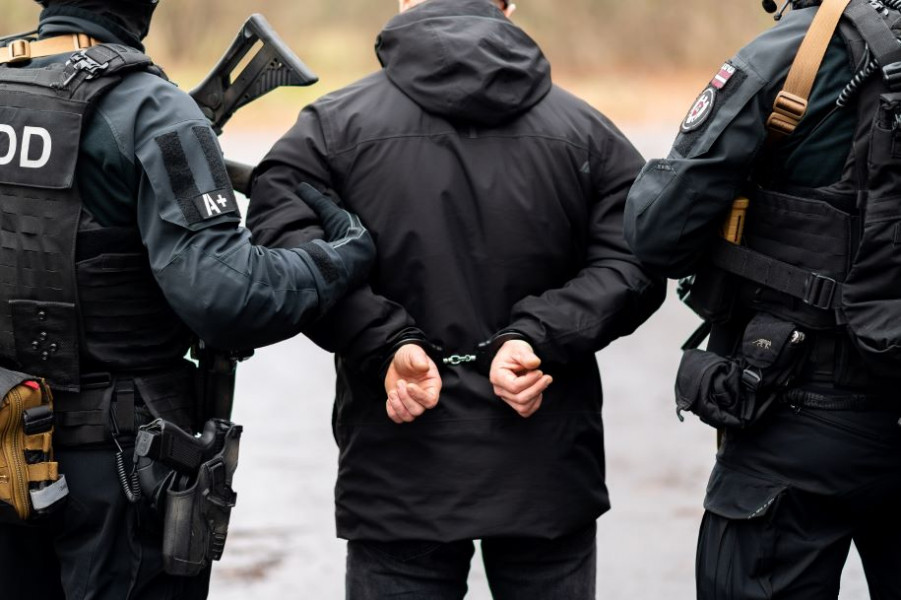 VDD has initiated criminal proceedings in relation to a purposefully and systematically implemented acquittal and support by an organisation to Russia's military aggression against Ukraine and its population.
On Monday, 7 March 2022, within the said criminal proceedings VDD performed court-sanctioned procedural activities in objects in Riga and another locality in Latvia, detaining four persons.
VDD initiated the criminal proceedings on 1 March 2022 pursuant to Sections 741 and 78 of the Criminal Law, which stipulate the constituent elements of the criminal offence, i.e., for possible acquittal and glorification of crimes against peace and war crimes, as well as possible triggering of national and ethnic hatred or enmity, which was committed by respective employees of the company by using automated data processing system.
During the investigation, VDD obtained information that the leadership, employees and members of the said organisation organise events, where support to Russia's invasion in Ukraine is expressed. During the events organised by the said organisation, there are regular calls to turn against the people of Ukraine.
During the procedural activities VDD has obtained significant amount of information and currently it is being examined and analysed.
The investigation in this case is ongoing, and VDD will provide additional information about it in line with the course of criminal proceedings.
VDD recalls that no person is considered guilty until their guilt is proven in accordance to the law.

Information prepared by VDD
Illustrative photo, VDD