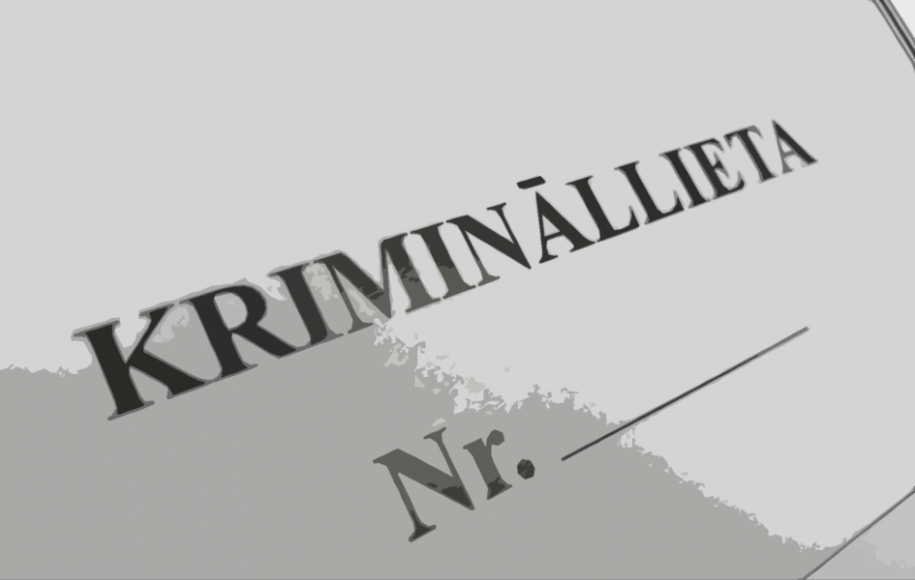 On 20 October 2022 in Riga Latvian State Security Service (VDD) detained aggressive supporter of Russia's warfare in Ukraine and carried out urgent procedural activities in the person's place of residence.
VDD paid special attention to activities of the aforementioned Latvian non-citizen when a video in internet was established in which the person several times points out the necessity and readiness to destroy Ukrainians. In the video the person expresses support to Russia by repeating narratives characteristic to Kremlin war propaganda. In the video the person also expresses readiness to turn against supporters of Ukraine in Latvia, by showing interest to obtain firearms.
In the light of the aforementioned, on 19 October 2022 VDD initiated criminal proceedings against the aforementioned person for possible triggering of national and ethnic hatred or enmity. Criminal proceedings have been initiated pursuant to Section 78 of the Criminal Law.
Currently in the framework of the criminal proceedings the person has the status of a detainee. In the interests of the investigation VDD currently refrains from further comments.
Moreover, there already are ongoing criminal proceedings initiated against the person for intentional serious or moderate bodily injuries.
VDD recalls that no person is considered guilty until their guilt is proven in accordance to the law.
Since the beginning of Russia's armed forces invasion in Ukraine, VDD has initiated 27 criminal proceedings, while four proceedings were taken over from the State Police in relation to hate speech and activities in support of Russia's aggression and interests. Criminal proceedings have been initiated on the basis of suspicion for various criminal offences: for activities directed towards triggering national hatred or enmity against Latvians and Ukrainians (Section 78 of Criminal Law), public glorifying and acquittal of Russia's war crimes (Section 741 of Criminal Law), providing support in collecting financial resources and other goods for Russian soldiers involved in warfare in Ukraine (Section 772 of Criminal Law), action directed against Latvia (Section 80 of Criminal Law) and assistance to a foreign State in action directed against Latvia (Section 811 of Criminal Law).
In eight of these criminal proceedings VDD has concluded the pre-trial investigation and referred the materials of the criminal proceedings to the Prosecutor's Office to initiate criminal prosecution against the suspects. Within the other criminal proceedings the pre-trial investigation continues, so far 15 persons have been recognized as suspects, while seven others as persons against whom criminal proceedings have been enacted.

Information prepared by VDD
Photo: VDD