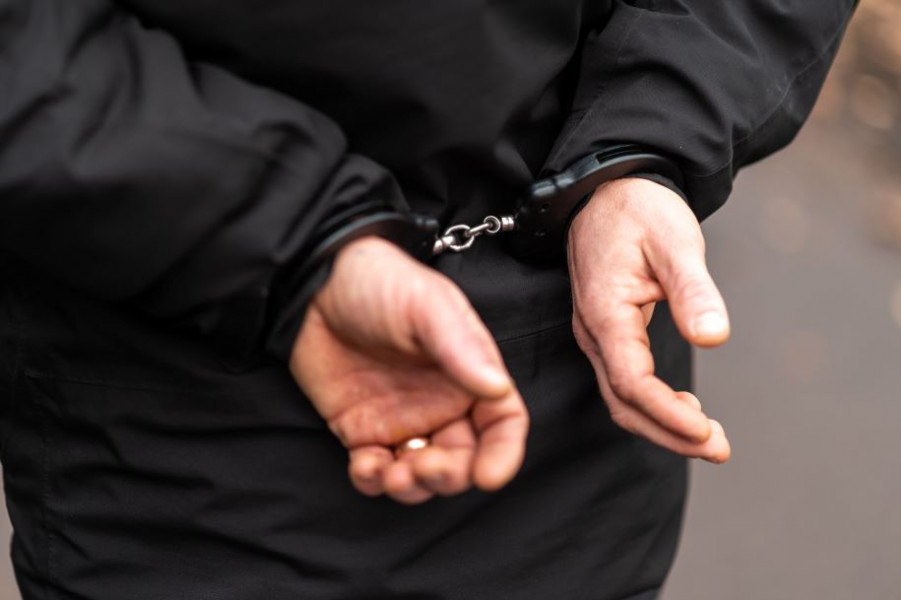 On 30 October 2022 in Daugavpils VDD detained a pro-Kremlin activist who systematically expressed support to Russia's aggressive war against Ukraine and promoted national and ethnic hatred among Latvian population. In the previous days, this person actively incited residents to oppose the dismantling of objects glorifying the Soviet occupation regime in Daugavpils.
On 30 October VDD conducted court-sanctioned search at the residence of the aforementioned person. The materials obtained during the search are currently being examined.
VDD initiated criminal proceedings against the aforementioned person on 28 September 2022 pursuant to Sections 741 and 78 of Criminal Law, i.e. for acquitting crimes against peace and war crimes and for activities aimed at triggering national and ethnic hatred or enmity. In the course of the investigation VDD established that by posting videos on the Internet the person systematically disseminates narratives favoring the Kremlin's interests, acquits and glorifies Russia's military aggression against Ukraine, as well as expresses hateful statements about Latvians and Ukrainians.
On 31 October 2022 the person was recognised a suspect and several non-custodial security measures were applied.
VDD recalls that no person is considered guilty until their guilt is proven in accordance to the law.
In the past week before the start of monument dismantling in Daugavpils, VDD operated in an enhanced regime, following the developments both in the information space and by being present at the objects glorifying the Soviet occupation regime in Daugavpils. As a result of monitoring, VDD identified more than 20 persons whose activities indicated a potential threat to an undisturbed dismantling process and public safety. The information at the disposal of VDD indicated that the persons were ready to engage in violent activities and provoke the public to unrest during the dismantling process. VDD conducted preventive talks with these persons, warning them about potential liability for committing offences. Also, in cooperation with the State Police, VDD implemented other preventive measures to prevent possible provocations during the dismantling of monuments glorifying the Soviet occupation regime.

Information prepared by VDD
Illustrative photo, VDD