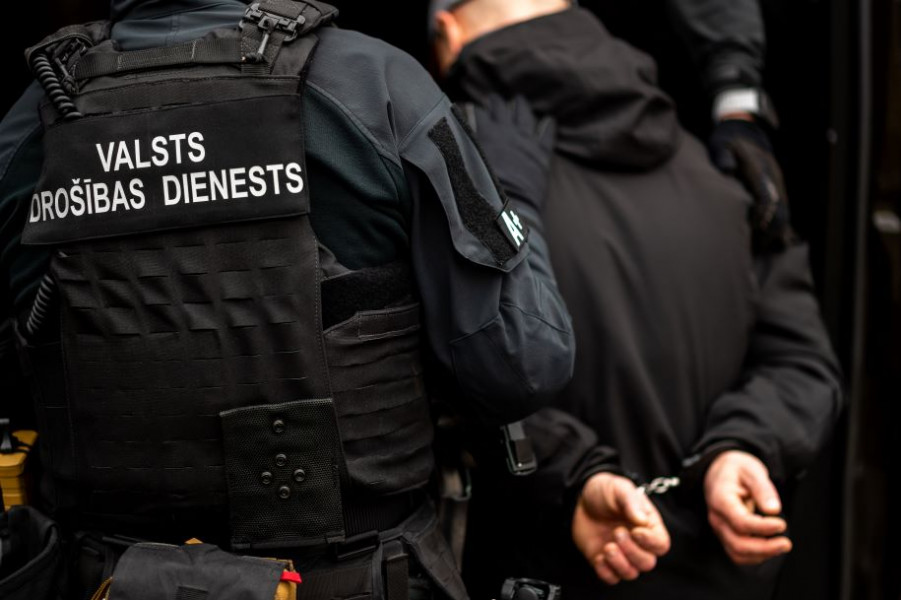 Latvian State Security Service (VDD) has detained a person, who regularly published videos and posts acquitting and glorifying war crimes committed by Russia's armed forces in Ukraine on YouTube, Telegram and other social networking sites.
VDD initiated criminal proceedings to investigate the activities of the person on 16 March 2022, pursuant to Section 741 of Criminal Law, i.e., glorification and acquittal of crime against peace and war crime, and pursuant to Section 78 Paragraph 2 of Criminal Law, i.e., triggering national and ethnic hatred or enmity by using automated data processing systems.
Analysis of the content created and published by the person shows – in the videos, the person regularly commented on the warfare of Russia's armed forces in Ukraine by depicting the events according to Russia's interests and glorifying the military tactics and crimes committed by Russia's armed forces in Ukraine. In the content created by the detained person, VDD also established statements against Latvians and Latvia's population.
On 17 March 2022, VDD performed emergency procedural activities on two sites connected with the said person, during which the person was detained. The person has been recognized as a suspect and is applied the security measure – imprisonment.
Within the procedural activities, VDD obtained large amount of data carriers and documents. Analysis of the obtained materials continues. The investigation is ongoing and VDD will provide additional information according to the course of criminal proceedings.
These criminal proceedings are among the four, which were initiated by VDD on 16 March, as announced previously.
VDD recalls that no person is considered guilty until their guilt is proven in accordance to the law.

Information prepared by VDD
Illustrative photo, VDD