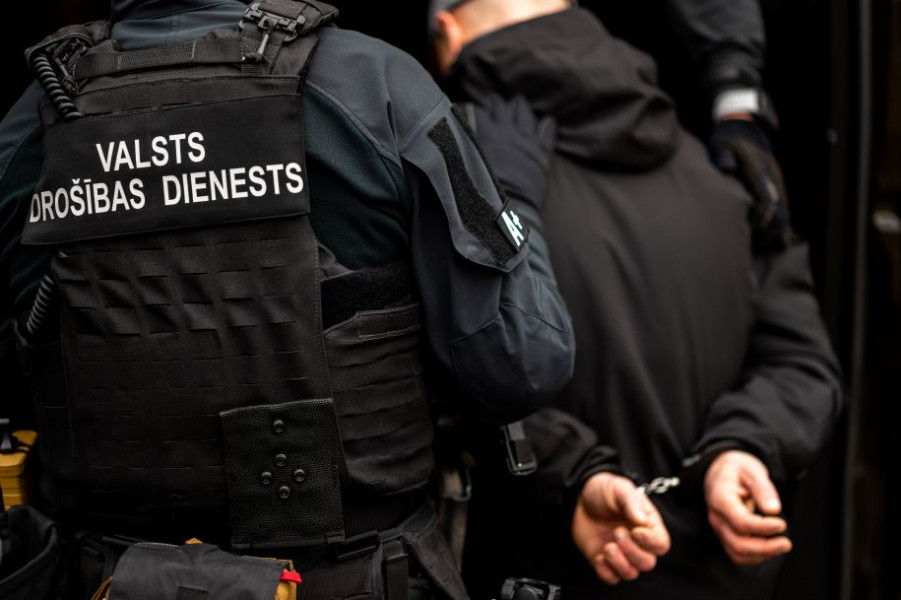 In connection with suspicions of publicly supporting crimes committed by Russia against Ukraine and its people, and suspicions of violating international sanctions, last weekend VDD carried out court-sanctioned procedural activities in three objects in Riga and its vicinity. On Saturday, 30 July, the person of suspect was detained.
The criminal proceedings have been initiated on 29 July this year pursuant to Section 741 of the Criminal Law, i.e., for acquittal and glorification of crimes against peace and war crimes, as well as pursuant to Section 84 – for violating sanctions imposed by the European Union (EU).
Information obtained by VDD during the investigation shows that the person in several Russian propaganda resources has justified the warfare initiated by Russia in Ukraine and the war crimes committed by Russia's armed forces, as well as has disseminated information about Latvia and its allied countries with the aim of discrediting them. Also the information at the disposal of VDD indicates that the detained person has cooperated with a person included in the EU sanctions list.
Within the procedural activities VDD seized a large amount of data carriers and documents, and the analysis of the obtained materials is currently ongoing. The person currently has the status of a suspect and a security measure – detention – has been applied.
VDD recalls that no person is considered guilty until their guilt is proven in accordance to the law.

Information prepared by VDD
Illustrative photo, VDD