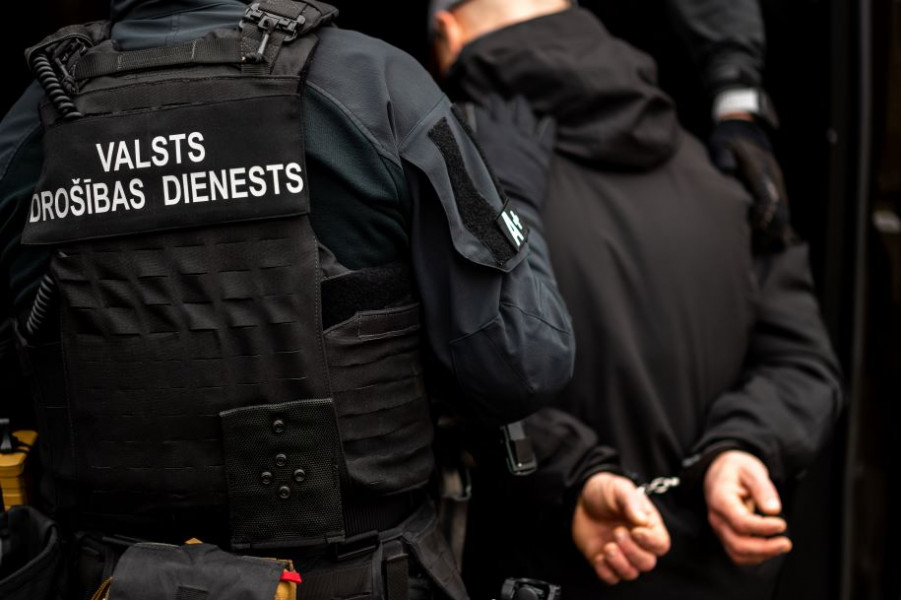 VDD in cooperation with Defence Intelligence and Security Service (MIDD) has detained two persons, who are suspected of prolonged collaboration with Russian military intelligence service by providing non-disclosable information about the national defence sector.
"The conducted counterintelligence operations are the result of the close and productive cooperation between VDD and MIDD. Their implementation has prevented further engagement of said persons in activities directed against the State of Latvia", underlined VDD Director General Normunds Mežviets.
The suspects were detained already back in 2021 within two criminal proceedings, which VDD initiated in the last year pursuant to Section 85 Article 1 of the Criminal Law (on Espionage). The information acquired by VDD shows that the persons met the Russian military intelligence service officers in Russia's territory. Both persons have been recognised as suspects and both are applied the security measure – imprisonment.
On 30 December 2021 VDD referred one criminal case to the Prosecutor's Office for initiating criminal prosecution against the person. The information obtained by VDD throughout the investigation shows that the person used the contacts established within the professional activities to gather, compile, analyse and pass to Russian military intelligence service information about the National Armed Forces' combat capability, procedures, plans and exercises, defence procurements as well as NATO eFP activities in Latvia. As a result of procedural activities, VDD has obtained a significant amount of evidence, including document and data mediums, which in VDD's assessment confirm the suspect's guilt as charged.
As to the second criminal proceedings, the person is suspected for prolonged collaboration with Russian military intelligence service by providing information of significance to Russia's military interests. In the interests of the investigation VDD currently refrains from further comments.
VDD recalls that no person is considered guilty until their guilt is proven in accordance to the law.

Information prepared by VDD
Illustrative photo, VDD