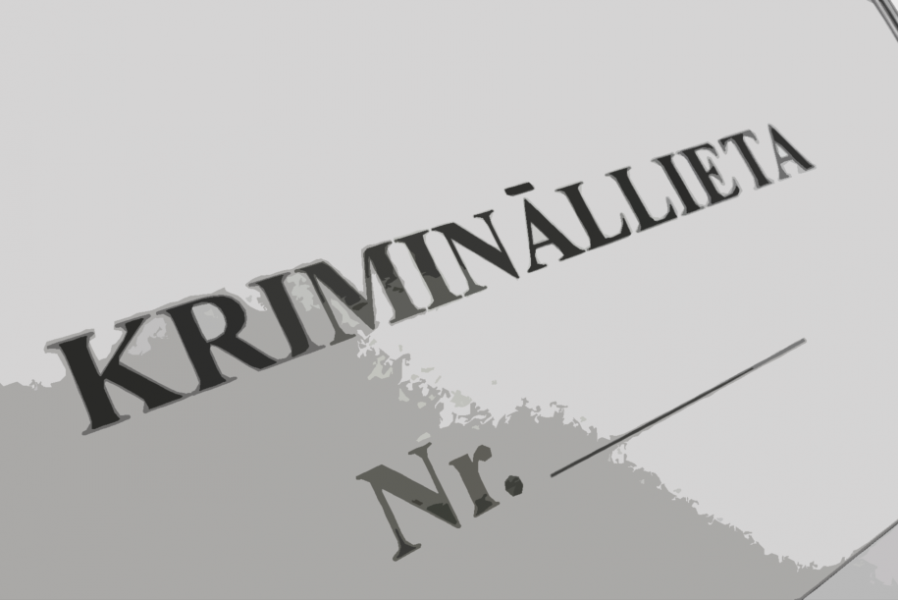 VDD has initiated a criminal case against Latvian citizen on suspicion of publicly acquitting terrorism, self-training as well as recruiting and training other persons for terrorism.
The criminal case against the person was initiated on 11 July this year pursuant to Section 794 and 796 of the Criminal Law. VDD has carried out criminal proceedings on two sites related to the person.
VDD began to pay increased attention to this Latvian citizen's activities when the person's active involvement in correspondence on the "Telegram" channels supporting violent far-right extremism and terrorism that suggested the person's possible radicalization was established.
During an in-depth investigation of the person's activities, VDD established that the person purposefully acquires and distributes content supporting far-right extremism, terrorist propaganda, video recordings of terrorist acts, as well as instructions for making explosives and weapons in the virtual environment. Moreover, the person was involved in the administration of several international communication channels supporting far-right extremism and terrorism, promoting the distribution of hateful content and justifying violence against people of different skin colour and ethnicity, religious and sexual minorities.
In a data carrier belonging to the person VDD found a large amount of terrorism-related material: manifestos of Anders Behring Breivik, Brenton Tarrant and other far-right terrorists as well as materials glorifying the attacks, video recordings of terrorist acts, instructions for making explosives and weapons.
In the course of the investigation, VDD established the person's efforts to purchase tactical equipment and substances necessary for the manufacture of explosives. In addition, VDD found out that the Latvian citizen had individually sent to several persons information useful for carrying out terrorist acts: instructions for making weapons and explosives, as well as video recordings of terrorist acts.
The person is currently recognized as a suspect. The investigation is ongoing and VDD will provide additional information according to the course of the criminal case.

Information prepared by VDD
Photo by VDD