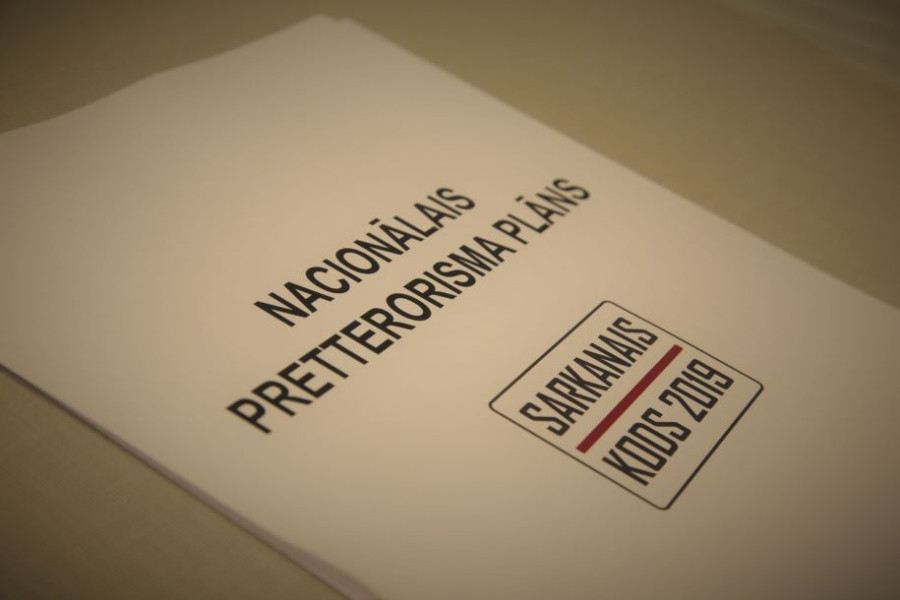 On 5 December 2019 VDD held the National Counterterrorism Plan implementation table-top exercise "Code Red 2019" for the institutions in charge of terrorism threat prevention.
The aim of the table-top exercise was to test and improve the readiness of institutions engaged in the national counterterrorism system to conduct preventative measures in case of terrorist threat.
The National Counterterrorism Plan includes a number of preventative measures aimed at averting terrorist activities. The exercise "Code Red" was first held in 2012 and this practice has continued for seven years. This exercise serves as a crucial element for the counterterrorism system improvement.
The exercise of 2019 was built upon declaring terrorist threat level and changing its status in Riga and its surroundings as well as in the institutions engaged in the national counterterrorism system and objects of terrorist risk. The exercise emphasised mutual information exchange, the coordination of preventative measures in case of fluctuating terrorist threat level, establishment of operational management centre and the capacity of institutions to coordinate the allocation and distribution of material-technical resources.
The exercise was attended by representatives of Defence Intelligence and Security Service, Constitution Protection Bureau, State Police, State Border Guard, State Emergency Medical Service, State Agency Civil Aviation Agency, SJSC RIGA International Airport, National Armed Forces and Riga Municipality Police.

Information was prepared by VDD
Illustrative photo, VDD