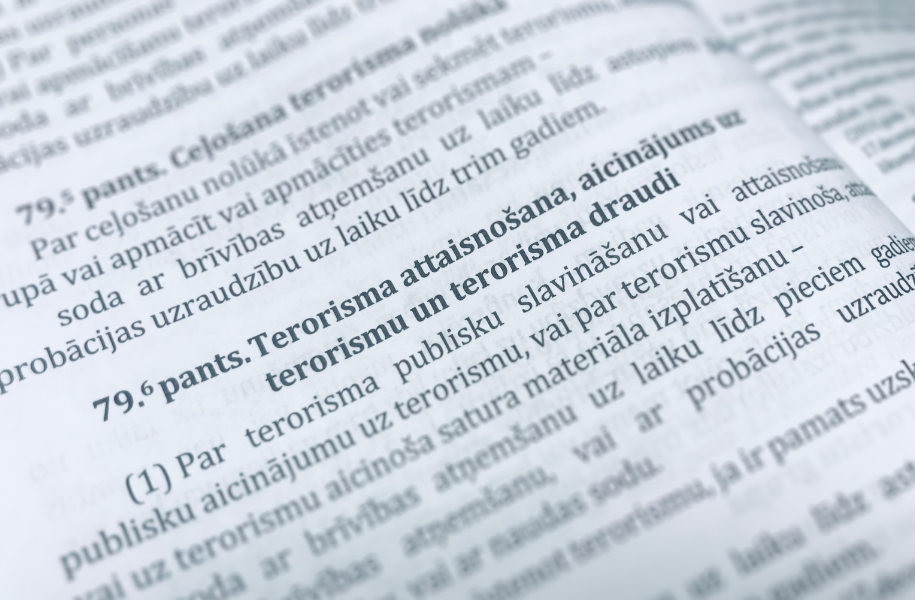 Latvian State Security Service (VDD) has detained a Latvian citizen, who had converted to Islam, in connection with suspicions of public glorification and justification of terrorism, as well as distribution of materials containing glorification, justification and invitation to terrorism.
The criminal case against the convert, i.e., the person who had converted to Islam, was initiated on 14 August this year pursuant to Section 796 of the Criminal Law.
The person came to VDD's attention in connection with activities that indicated his possible inclining towards the radical interpretation of Islam, which supports the use of violence to achieve ideological goals. VDD established that the person shares video materials glorifying the ideology of Islamist terrorist groups on the video sharing platform "TikTok".
During an in-depth investigation of the person's activities, VDD established the convert's expressed support for the terrorist organization Daesh, as well as his statements of readiness to engage in violent activities in the name of Islam. VDD also obtained information that the person demonstrates an increased interest in firearms.
On 23 August, VDD carried out criminal proceedings at the person's place of residence, during which several data carriers were seized for an in-depth investigation. During the criminal proceedings, the person was detained. The suspect has been applied the security measure – detention.
The investigation in this case continues and VDD will provide additional information according to the progress of the criminal case.

Information prepared by VDD
Photo by VDD