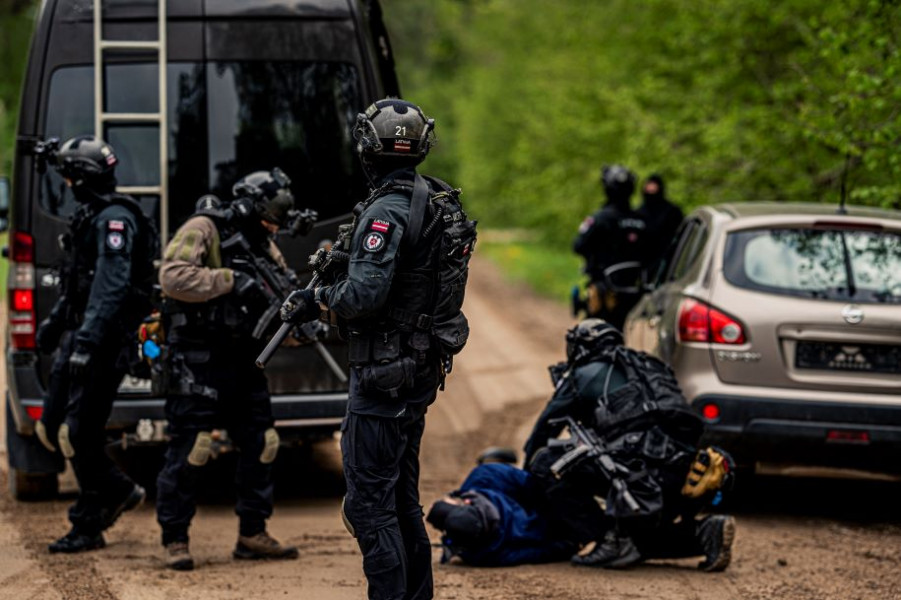 On 26 May 2022 VDD organised counterterrorism exercise "Liedags 2022" in Liepāja that was aimed for operational services and other institutions involved in counterterrorism events to verify and strengthen their readiness to react in case of terrorist attack.
In the last years VDD pays a special attention to improve the response and cooperation skills of the regional units of operational services in case of a terrorism threat, which is why Liepāja was chosen as the venue for the exercise.
Bearing in mind the terrorist threat tendencies in Europe, the scenario foresaw a terrorist attack in mass gathering place. In the framework of the excercise, the responsible services were informed that during a public event at the stadium "Daugava", an armed attack was exercised and a vehicle drove into a crowd of people. According to the scenario, there were casualties as well as injured people with various types of injuries. Cadets of the State Police College took on the role of the victims.
Once arriving at place, the responsible services were imitating rescue measures, providing first aid assistance, detention of suspects and preventing threat, dealing with the liquidation of consequences and conducting investigation. The respective activities were taken in accordance with the counterterrorism plan "Pūlis"1 developed by VDD and approved by the Cabinet of Ministers in 2021.
There were more than 300 representatives from the respective institutions involved in the event: VDD, State police, Emergency Medical Care Service, State Fire and Rescue Service, Presecutor General's Office, Liepāja municipality police, State Border Guard and National Armed Forces.
VDD expresses its gratefulness to Liepāja municipality for the support in organising the exercise.
VDD is the leading service of Latvian counterterrorism system, which coordinates the activities of state and municipal institutions as well as other judicial persons in counterterrorism sector.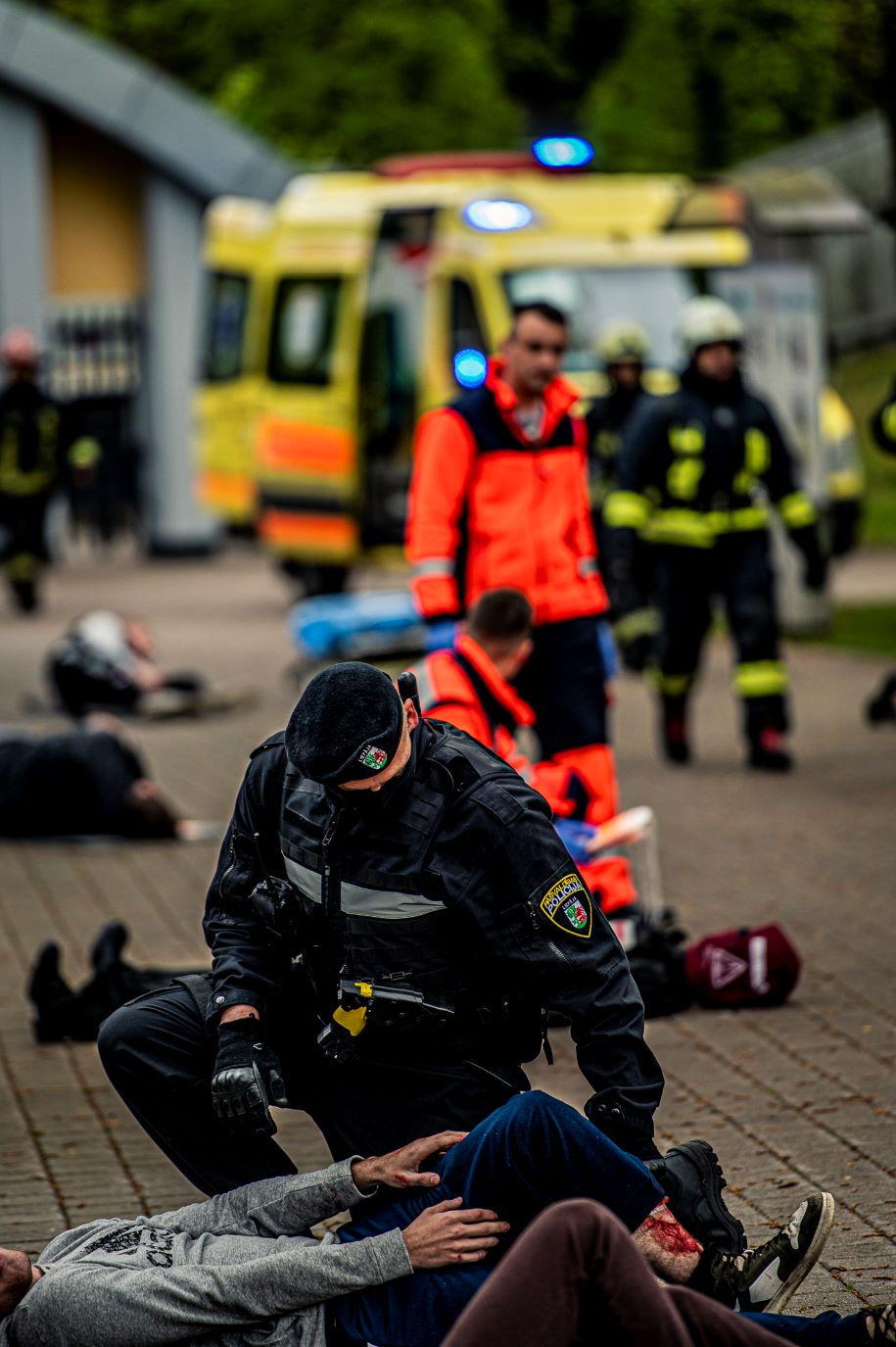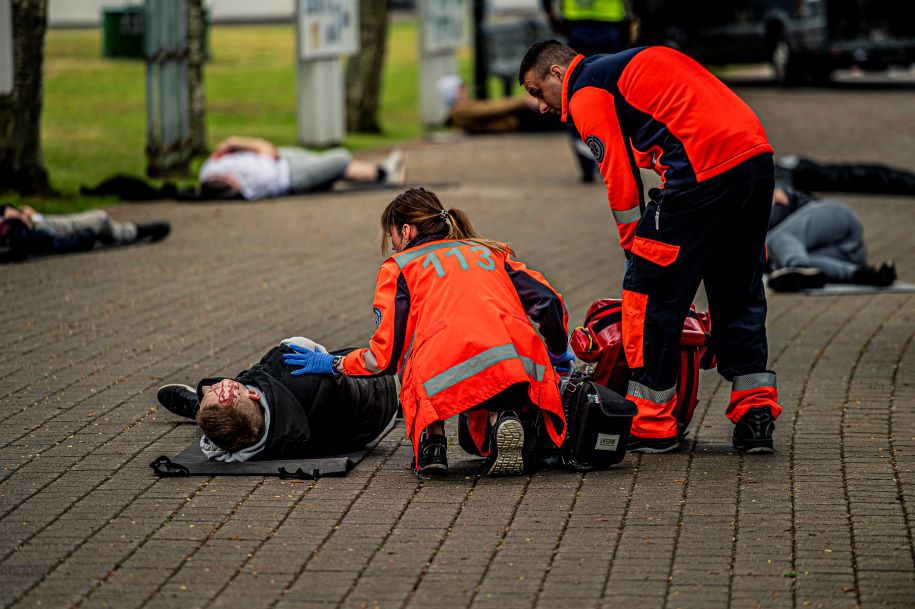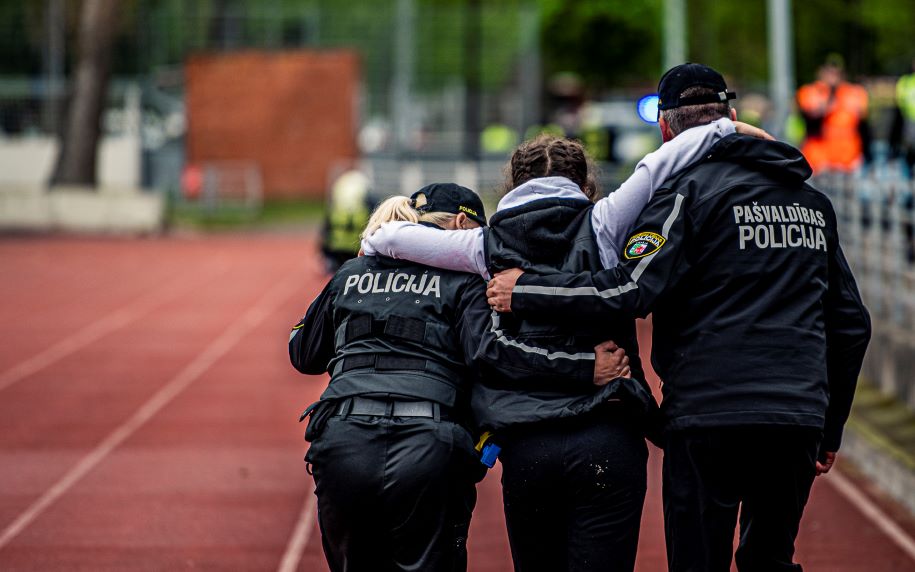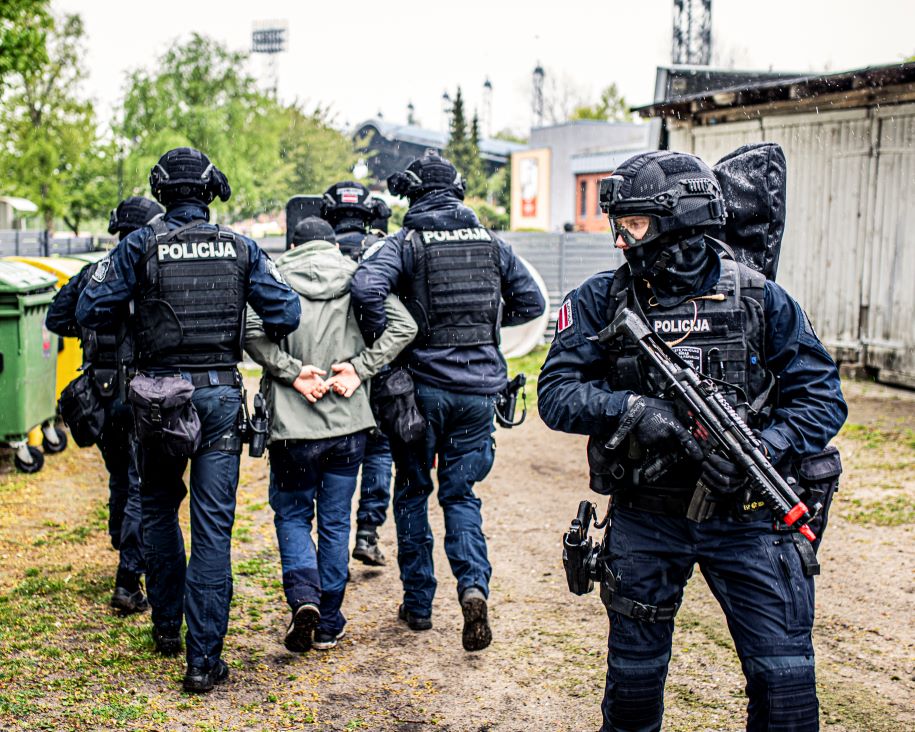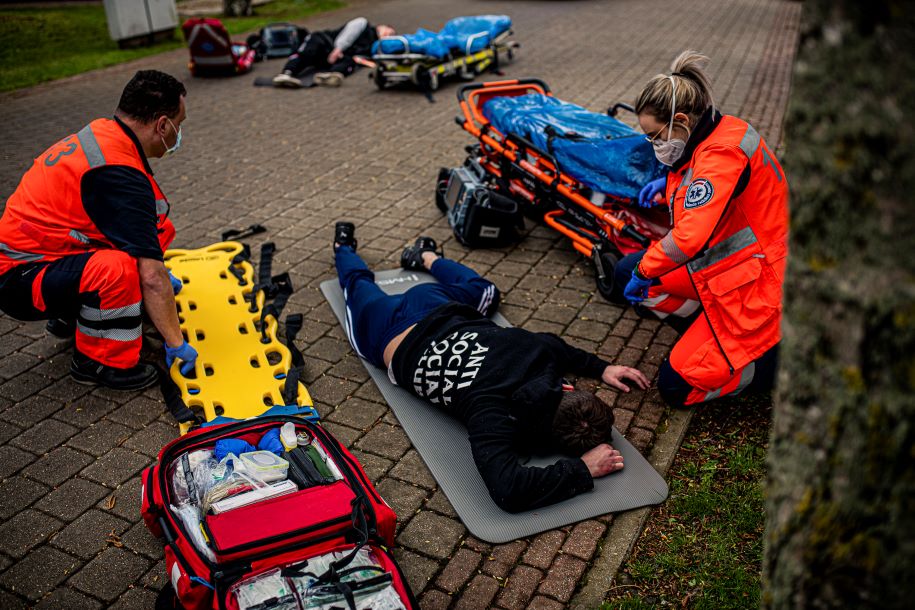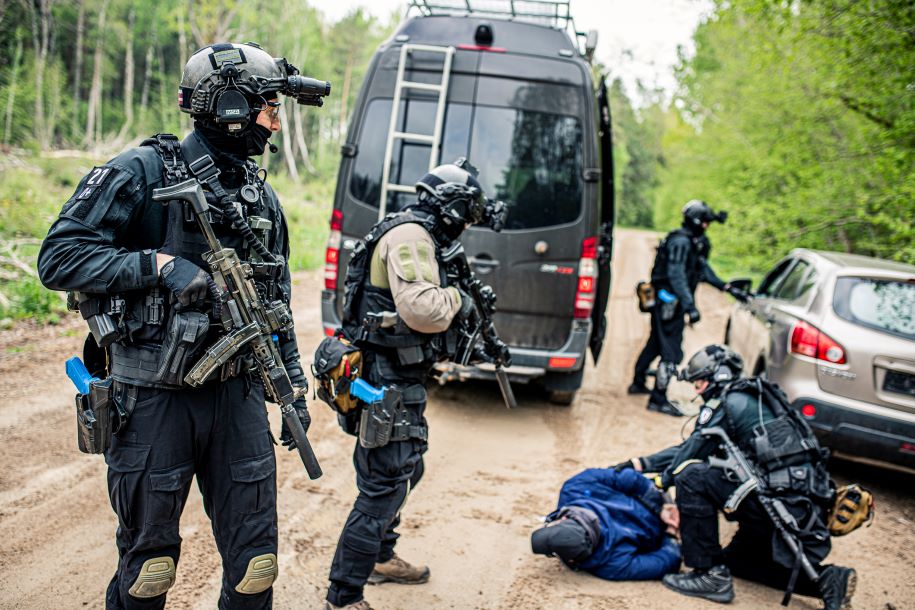 Information prepared by VDD
Photo: VDD
1 Full name: "Action plan in case of terrorism threat (Counterterrorism plan "Pūlis")".