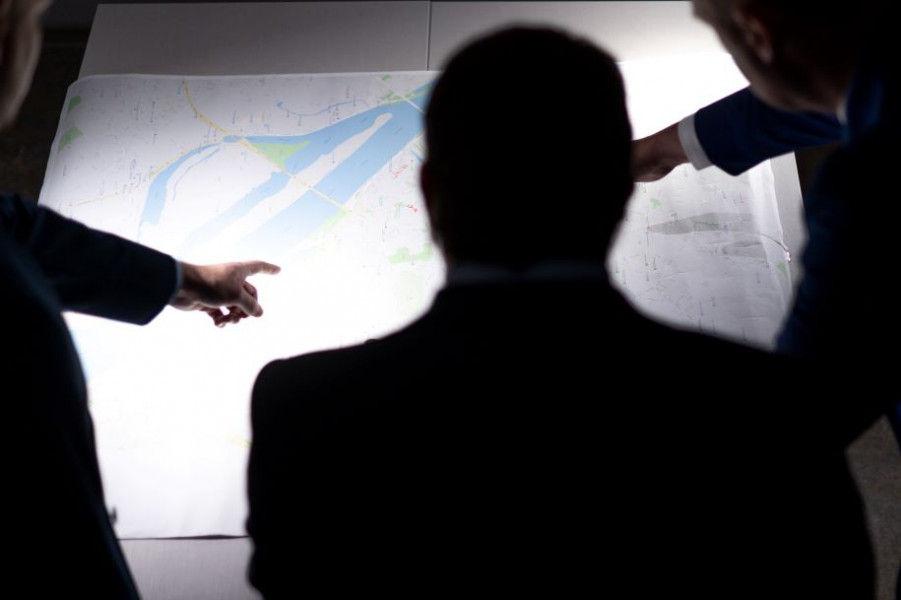 From 7 to 8 June in Daugavpils VDD organized the exercise for emergency response providers and other institutions involved in counterterrorism response measures. Participants of the exercise tested and strengthened their knowledge about the measures to be taken in case of an attack of a terrorist nature in public places or during public events.
On 7 June VDD counterterrorism experts held an informative seminar for representatives of Latgale region institutions on terrorism threat trends in Europe and Latvia, counterterrorism system, terrorism threat levels and measures to be taken in the event of a terrorist attack. On 8 June the representatives of the responsible services tested the knowledge gained on the previous day in a practical table-top exercise in accordance with the scenario prepared by VDD – planning primary actions at the scene, mutual coordination of the services' activities, deployment of the involved resources, as well as threat response actions and consequence remedies.
During the table-top exercise, the representatives of Latgale region emergency response providers acted out the scenario of a terrorist attack at a mass gathering event, which was carried out by using combined attack methods, in this case – explosives and ramming a vehicle into the crowd.
The aim of this exercise was to improve the awareness of the responsible services about the measures to be taken after a terrorist attack and to develop their ability to act in a mutually coordinated manner at the scene of the incident as they remedy the consequences. Participants planned their activities in accordance with the guidelines to the responsible services in the event of a terrorist attack, which were prepared by VDD in 2018, and the counterterrorism plan "Crowd" developed by VDD and approved by the Cabinet of Ministers in 2021.
VDD has already organized similar exercise for the responsible institutions of Kurzeme and Vidzeme regions. This exercise is a part of the series of seminars in the regions, the purpose of which is to improve the response capabilities of the emergency response providers in the event of an attack of a terrorist nature specifically in the regions of Latvia.
The exercise was attended by representatives of the State Police, State Fire and Rescue Service, State Border Guard, the Prosecution Office, State Emergency Medical Service, National Armed Forces and Daugavpils Municipal Police.
The terrorism threat level in Latvia currently is low, and the information at the disposal of VDD does not indicate changes in the situation in the near future. At the same time, the terrorism threat level remains elevated and high in several European countries, with mass gathering sites still being one of the main targets of terrorist attacks.

Information prepared by VDD
Illustrative photo, VDD
* Full name: "Action plan in case of terrorism threat (Counterterrorism plan "Crowd")".