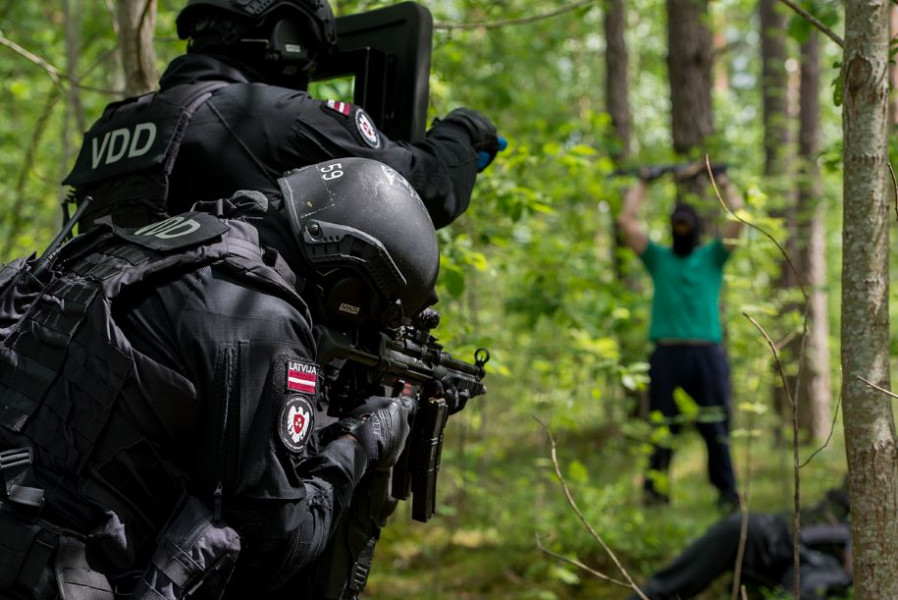 The counterterrorism exercise "Pūlis 2019", which took place in the territory of Mezaparks and also in other places in Riga and began in the morning of 30 May, successfully finished in the afternoon of 30 May.
Similarly as it was last year, taking into account the tendencies in Europe, this exercise tested the reaction capabilities of the involved institutions and services in the case of a terrorist attack - steering a vehicle into the crowd at a mass gathering site which has resulted in casualties. In comparison with the last year, this year's scenario was supplemented with an element of a hostage crisis.
During the exercise wide range of counterterrorism measures were applied that allowed the institutions and services involved in the implementation of the counterterrorism measures to test the reaction capabilities, the developed procedures and the mutual cooperation when dealing with such a threat. The communication (notification procedures) of the involved services and institutions was tested as well as the arrival and of the personnel and technique (and its placement) in the scene, obtaining and analyzing of the information about the threat, decision making process and coordination, providing of the medical aid, carrying out of investigation activities, detention of the suspects and release of the hostages.
The representatives of VDD, National Armed Forces, State Emergency Medical Service, State Fire and Rescue Service, State Police, State Border Guard, Prosecutor General's Office, Riga Municipal Police, Ministry of Interior and Ministry of Foreign Affairs took part in the exercise.
VDD expresses its gratitude to all involved services and institutions and to more than 300 persons engaged in the exercise for their professionalism and input in the implementation of the exercise and for the strengthening of the counterterrorism system in Latvia. VDD expresses its gratefulness also to the local residents for their understanding during the exercise process.

Information was prepared by VDD